Submissions Now Available for the 2022 Stormwater Victoria Awards for Excellence
Stormwater Victoria are pleased to announce the opening of the 2022 Awards for Excellence to encourage and celebrate excellence in the innovation, development, completion and management of stormwater projects and the people involved.
The 2022 Stormwater Victoria Awards for Excellence will be presented at an awards function Gala Dinner to be held in conjunction with the 2022 Stormwater Victoria Conference at The Pier, Geelong on the evening of Tuesday, 7 June 2022.
Entries are now invited for the following award categories:
Excellence in Strategic or Master Planning

Excellence in Infrastructure

Excellence in Asset Management

Excellence in Research and Innovation

Excellence in Policy or Education

Excellence in Integrated Stormwater Design
Submissions close at midnight on Thursday, 28 April 2022, so be sure you start your application today!
Download the 2022 Stormwater Victoria Awards Information Kit
Download the 2022 Stormwater Victoria Entry Template
Access the Online Submission Portal
2019 Stormwater Victoria Award Winners
Congratulations to the winners of the 2019 Awards for Excellence
The Awards Ceremony took place at ZINC Federation Square on Thursday, 5th December 2019 with over 350 people in attendance to watch us share the stage with AWA and recognise so many amazing water projects from across the industry this year. See below full list of winners:
Excellence in Infrastructure - Highly Commended
Daylighting Dandenong Creek
Melbourne Water
Excellence in Infrastructure - Winner
Two for One - Tim Neville Arboretum & Dobson Oval IWM Scheme
Knox City Council
Excellence in Integrated Stormwater Design - Higly Commended
Alma Park Stormwater Harvesting System
City of Port Phillip, E2 DesignLab, Simpson Construction, Melbourne Water
Excellence in Integrated Stormwater Design - Winner
Returning Our Lost "Wet Spaces" to the City's Environs - Creating Places Where People and Water Meet
Knox City Council
Excellence in Integrated Stormwater Design proudly sponsored by GHD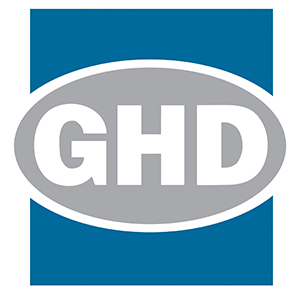 Excellence in Policy and Education - Winner
Our Future Cities: 2018 Interdisciplinary Design program
Our Future Cities, Loci Environment & Place
Excellence in Research and Innovation - Winner
Pollution Prevention Program, Enhancing Our Dandenong Creek
Melbourne Water
Excellence in Research and Innovation - Winner
Urban Streamflow Impact Assessment (USIA)
Streamology Pty Ltd, CT Environmental, Sydney Water, University of Melbourne
Excellence in Strategic and Master Planning - Winner
Chain of Ponds Collaboration - Transforming the Moonee Ponds Creek Through Collective Action
Melbourne Water, Moreland City Council, Moonee Valley City Council, Hume City Council, Melbourne City Council, Yarra Valley Water, City West Water, Parks Victoria, Victorian Planning Authority, Conservation Volunteers Australia, Friends of Moonee Ponds Creek, Friends of Upper Moonee Ponds Creek, Kensington Association, Moonee BUG, Living Colour Studio